Agata Martin-Ozimek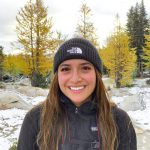 Project: B.Sc. in the Dietetics Specialization Program & Summer Student 2022
Research Focus:  Learning basic bench techniques such as Western Blots and pipetting as well as colorimetry, among other skills. Once these skills have been mastered, I will be given a project that focuses on understanding the role of miR-150, a regulator of immune cell differentiation, in the mesenteric lymph and its impact on lipid and HDL metabolism by using biological samples collected under varied experimental conditions. The plan is to first separate exosomes from lymphatic HDL collected during functional lipid post-prandial studies (from both rats and swine) and then to perform proteomics on exosomes and lymphatic HDL particles. This is all to see whether miR-150 associates specifically with HDL in the lymph compartment, and/or whether the intestine plays a role on the association with the reverse cholesterol function of HDL.
Supervisor:  Dr. Spencer Proctor
What I like to do outside of the lab?:  I like to stay active whether that be hiking in the summer months, going for runs or going to the gym. I also work part time as a lifeguard, a swim coach and a server. When I'm not busy and out of the house, I'm at home hanging out with my family and 3 dogs, watching Netflix or reading a fantasy book.
Email:martinoz@ualberta.ca
Gala Araujo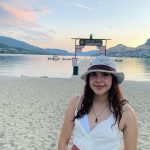 Project:  Summer Student 2021 (MSc at the MCVD Lab Fall 2021-2023)
Research Focus: Study(ing) arterial lipoprotein interactions with an anti-glycosaminoglycan antibody in diet-induced insulin resistant animal models as an atherosclerotic biomarker.
Supervisor:  Dr. Spencer Proctor
What I like to do outside of the lab?: I really like watching scary movies and hanging out with my cat Bao.

Email: garaujo@ualberta.ca
Hope Kurylo

Project:  NSERC Scholarship Award - May 1, 2017 - 2018
Research Focus:  Polycystic Ovarian Syndrome
Supervisor:  Dr. Donna Vine
What I like to do when I'm not in the lab:  Outside of the lab I enjoy creating delicious food, especially baked goods. I also love to volunteer with the Boys and Girls Club, spend time with my niece, explore the river valley, read novels, and visit the art gallery.
Email:  hkurylo@ualberta.ca
Maria Kupreeva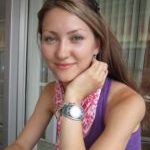 Project: Summer Student, 2012
Research focus: General laboratory work with a focus on lipid detection in plasma and lymph.
Supervisor: Dr. Donna Vine
What I like to do outside of the lab: I like spending time with my family and friends. I also enjoy cooking, travelling, running and yoga.
Email: kupreeva@ualberta.ca
Chitra Bakshi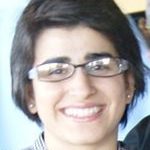 Project: Summer Student 2012
Research Focus: The role of creatine supplementation, and other analogs like creatinine on the triglyceride, protein and phospholipid acculumation in the rat hepatocytes, McArdles under the presence of fatty acids.
Supervisor: Dr. Rene Jacobs abd Dr. Robin da Silva
What I like to do outside of the lab: I enjoy spending time (biking, hiking, tracking) at the Wm. Hawrelak Park, with family and friends. I also enjoy reading poetry collections of Michael Ondaatje, and fictional works of Abraham Verghese. I involve myself weekly at the University of Alberta Hospital, as a Literary Artist, and I volunteer with the Special Olympics Edmonton in training intellectually disabled athletes for the Canada and Provincial Games in the sport of speed skating.
Email: chitra@ualberta.ca