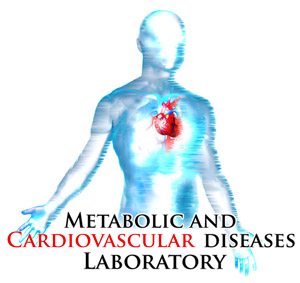 Hot Topics
Recent Scientific Publications
Azarcoya-Barrera J, Goruk S, Lewis ED, Pouliot Y, Curtis JM, Steele R, Wadge E, Field CJ, Jacobs RL, Richard C*. Feeding buttermilk-derived choline forms during gestation and lactation modulates ex vivo T cell response in rat dams. Journal of Nutrition. 2020 (Accepted February 28 2020).
Aldana-Hernández P, Leonard KA, Zhao YY, Curtis JM, Field CJ, Jacobs RL. Dietary Choline or Trimethylamine N-oxide Supplementation Does Not Influence Atherosclerosis Development in Ldlr-/- and Apoe-/- Male Mice. J Nutr. 2020 Feb 1;150(2):249-255. (doi: 10.1093/jn/nxz214)
Picard K, Barreto Silva MI, Mager D, Richard, C*. Dietary potassium intake and risk of chronic kidney disease progression in pre-dialysis CKD patients: A systematic review. 2020 Advances in Nutrition. 2020. (doi: 10.1093/advances/nmaa027)
Wan S, van der Veen JN, Bakala N'Goma JC, Nelson RC, Vance DE, Jacobs RL. Hepatic PEMT activity mediates liver health, weight gain, and insulin resistance. FASEB J. 2019 Oct 1;33(10):10986-10995. Epub 2019 Jul 24. (doi: 10.1096/fj.201900679R)
Mission Statement
We are interested in fundamental and translational aspects of lipid metabolism in nutrition-related chronic diseases. In particular, how dietary (intestinal) derived lipids and their metabolism contribute to, or alleviate pathways that cause cardiovascular etiology.
We are keen to appreciate how the etiology of early obesity, insulin resistance and Type 2 diabetes accelerates CVD complications and influence lipid homeostasis. Our dynamic and vibrant group fosters a supportive research environment for staff/trainees in order to build capacity and facilitate unique inter-disciplinary scientific training.
MCVD Laboratory in the News