Dr. Beate Sydora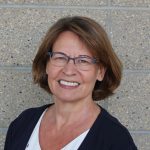 Project: July 2022 - Current
Research focus: My research focuses on the experience of women with a PCOS diagnosis and on understanding health care and management of this complex and under-recognized disorder.
Supervisor: Dr. Donna Vine
What I like to do outside the lab:Reading, Swimming, Visiting with family, Travel, Camping and Road trips
Work Telephone: (780) 492-6358
Email: bsydora@ualberta.ca
Dr. Rabban Mangat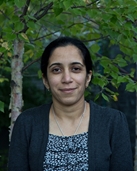 Project: August 2016 - Current
Research focus: Research on the mechanisms that accumulate apoB48-remnant lipoproteins in arterial tissue by proteoglycans during atherogenesis and insulin-resistance.
Supervisor: Dr. Spencer Proctor
What I like to do outside the lab: Watching movies, cooking new recipes and shopping.
Work Telephone: (780) 492-1563
Email: rabban.mangat@ualberta.ca